Sarah Kiani is the founder, director, and a therapist of Hope Tree Counseling Services. She is a Licensed Mental Health Counselor (LMHC) in Iowa and a Licensed Professional Clinical Counselor (LPCC) in Minnesota. She is trained in facilitating Equine Assisted Mental Health (EAMH) from the University of Denver's Institute for Human and Animal Connection.
Sarah works with those with ADHD, depression, anxiety, PTSD, and those experiencing difficulty with attachment, parenting, women's issues, and life changes. Sarah has extensive skills in working with young children using Child Centered Play Therapy (CCPT). 
Sarah specializes in working with people experiencing trauma, grief, and loss. Sarah survived the loss of her child, Yasmine, in 2009. With the aid of therapy, the arts, nature, and horses Sarah has not only survived but has experienced post-traumatic growth. It was with a deep desire to honor her child's memory that Sarah launched Hope Tree in 2015.
Sarah practices mindfulness, EMDR, person-centered, trauma-informed, narrative, psycho-drama, equine-assisted, nature-assisted, and child-centered play therapies with clients. Sarah believes that lasting positive growth can occur through professional counseling that incorporates creativity, nature, and animals in the healing journey. 
Sarah is passionate about every human's ability to grow and heal. She is committed to offering the possibility of true healing to all who come to Hope Tree. 
Sarah is also the founder of Innisfree Farm and the Enchanted Forest Children's Theater.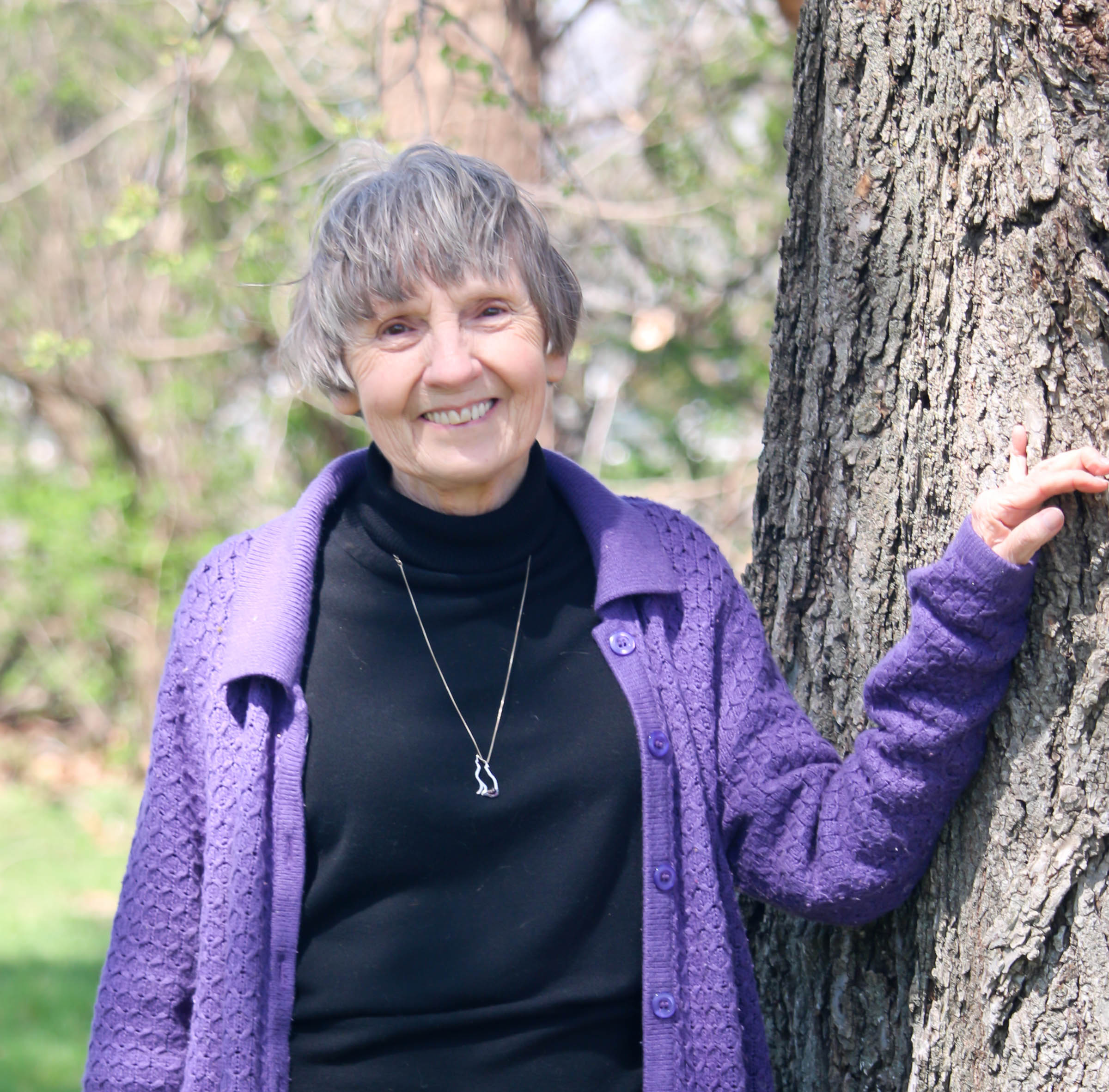 Linda is a Licensed Mental Health Counselor (LMHC), a founding provider at Hope Tree where she has been providing counseling for children, adults, and families part-time since 2015. Linda practices person-centered (Rogers), child-centered play therapy, and hypnotherapy. Linda also integrates animals and nature in her work as a therapist at Hope Tree when appropriate for her clients.
Linda brings decades of varied experience in a multitude of settings to Hope Tree. Wildlife rehabilitation, animal-assisted therapy (AAT), and nature-assisted therapy (NAT) are her passions which she integrates into her lifestyle and her professional life. 
In 1983, Linda helped organize P.E.T. P.A.L.S., a local animal-assisted activities/therapy program still prominent today. In 1991, Linda wrote the book Nature As a Guide: Using Nature in Counseling, Therapy, and Education about the application of animals, plants, and nature in counseling, therapy, and education. Linda frequents educational conferences and presentations on animal-assisted activities/therapy, wildlife rehabilitation, the environment, and human behavior both locally and nationally. 
Linda's home on 22 acres of reestablished prairie and timber has offered a haven for a multitude of animals and children through the years.
Bonita is a Licensed Mental Health Counselor (LMHC) and provides counseling for children 3 years and older, adults, couples, and families as a therapist at Hope Tree since 2017. She is a Registered Play Therapist (RPT) and is completing specialized certification in autism. Bonita works with people who have depression, anxiety, bipolar disorder, grief, ADHD, stress, and anger. Bonita also works with those going through divorce and those who need a third party to talk to without judgment.
Bonita believes that mental and physical health go hand in hand and that healing begins with hope. Each individual has their own story and is treated as a whole with unconditional positive regard in a client-centered atmosphere. Treating individuals with respect, listening with empathy, and being genuine with them while acknowledging and validating feelings, emotions, and their words are her passion. Trained in Adlerian Play Therapy (AdPT) for children and adults, Bonita helps clients reach beyond traditional talk therapy for self-expression and processing when words are hard to find.
Sessions are not bound to the office. They can be held outdoors on the grounds and/or around the animals, or on Zoom from the comfort of your own home.
Abby is a Licensed Independent Social Worker (LISW) and provides counseling for children 7 years and older, and adults as a part-time therapist at Hope Tree. 
Abby utilizes a person-centered and strengths-based approach that is collaborative and maintains the belief that the client is the expert on their own life. She uses cognitive behavioral therapy (CBT), dialectical behavior therapy (DBT), solution-focused, motivational interviewing, and mindfulness techniques in her practice. She is completing training in eye movement desensitization and reprocessing (EMDR). 
Abby believes that the relationship between the therapist and client is one of the first and most important factors that can benefit the healing process. She values the positive impact that nature and movement can have on healing and hopes to incorporate some of these things in sessions together. She's passionate about physical health and how that can positively or negatively impact mental health. She enjoys utilizing a whole-body approach to healing, focusing on physical exercise, healthy eating, and overall positive self-care.
Katie is a Licensed Master Social Worker (LMSW) and provides full time counseling with children, adults, elders, and families as a therapist at Hope Tree. She has additional training in Theraplay, Trauma Systems Therapy (TST), and expressive arts therapies.
Katie has experience working with young, non-verbal children with autism and/or ADHD and behavior concerns as well as children with attachment disruptions. She works with children, adolescents, and adults who have experienced abuse, trauma and toxic stress, separation and/or loss. Her practice includes work with individuals struggling with anxiety, depression, stress management, and grief.  
Katie is passionate about mental health and wellness for all. She uses a strengths-based, trauma-informed approach to create a space where individuals and families are able to experience a sense of safety and connection. Building on these experiences, Katie aims to help individuals understand their own strengths, needs, and agency for change.  With families, Katie incorporates brain development and attachment theory to build a working alliance with families to identify the specific needs of their child. Katie aims to help families experience connection, attunement, and mutual enjoyment as tools to improve and strengthen their relationship and resiliency. Using the power of relationships to meet the needs of the child, Katie supports families in teaching new skills and creating positive emotional and behavioral changes.
Born and raised in Waterloo, Iowa, Rebecca has a degree in Family Services from the University of Northern Iowa. She came to Hope Tree as an intern and facilitated the YES participants in the Hope Tree Garden Program. Appreciating the urban farm environment, she remains at Hope Tree as the administrator where she is a valued member of the team. Rebecca enjoys watching people become the best versions of themselves while applying what they have learned at Hope Tree to their lives.