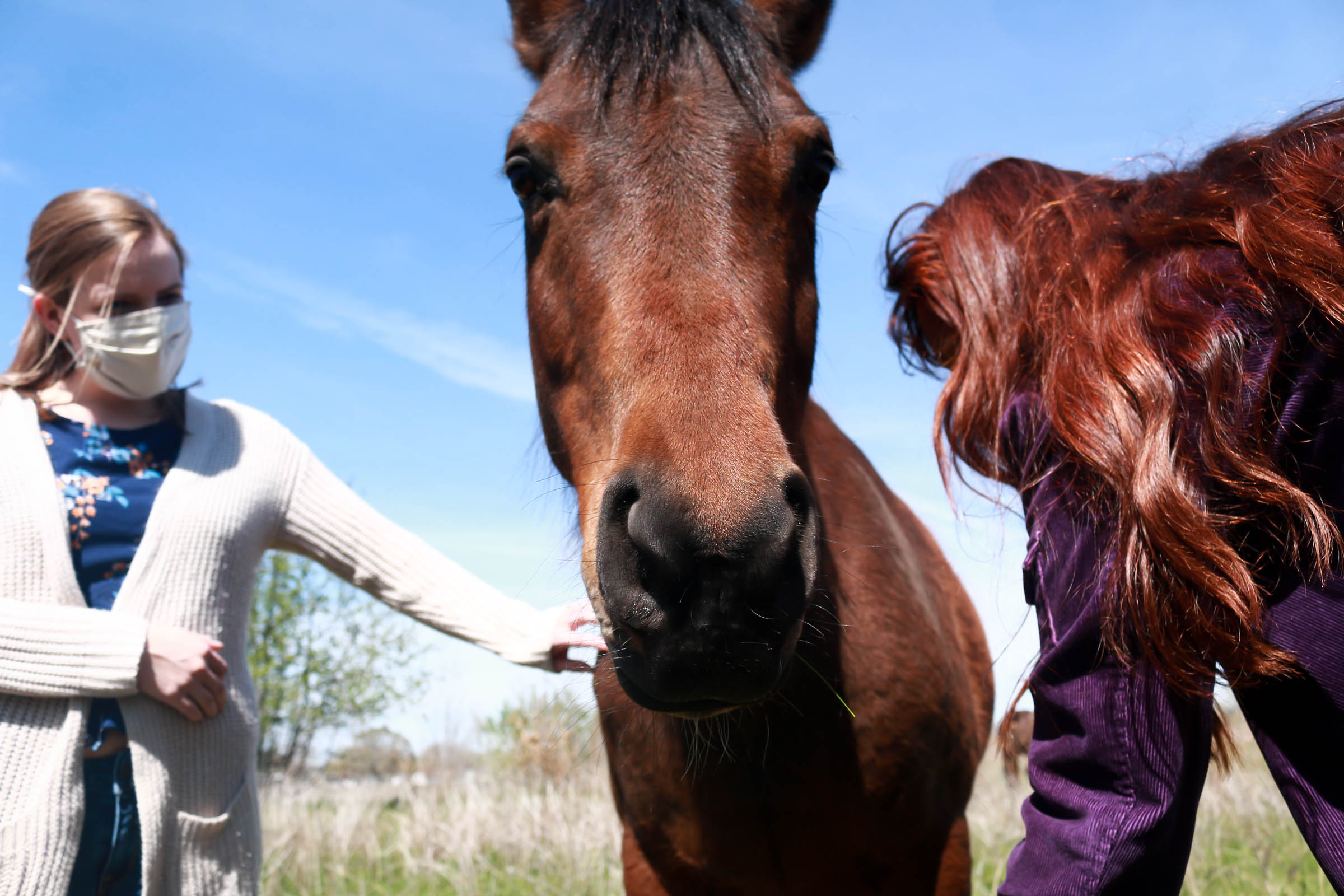 Coco
Coco came to Hope Tree three years ago to be boarded temporarily but her owner was unable to take care of her and made the decision to leave her with us. We were happy to welcome Coco into her forever home at Hope Tree! Coco is very friendly and gentle. She is a quiet observer and enjoys being involved in conversations over the fence and gently touched. Coco teaches us about flexibility and resilience.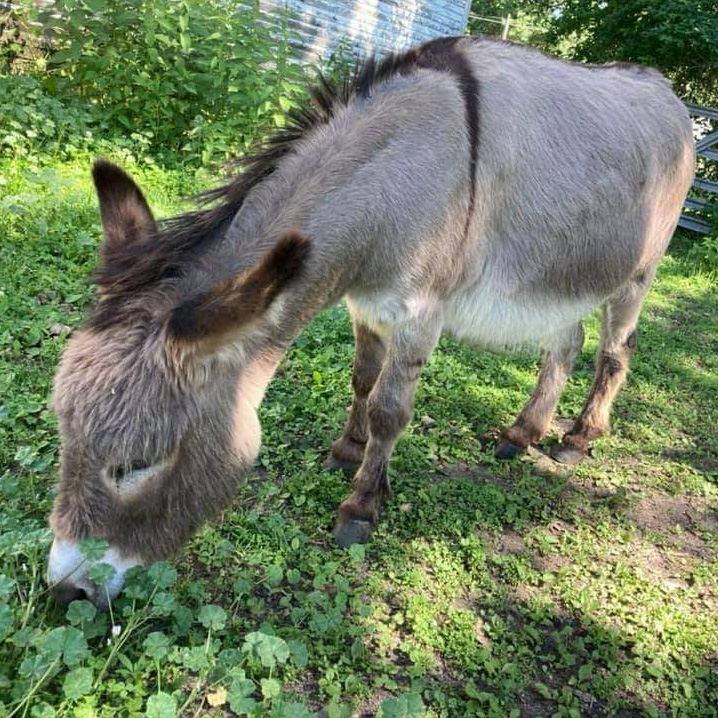 Ernest
Ernest the miniature donkey came to live with us when he was only three months old.  Hope Tree is his forever home and he has been very happy here. Ernest enjoys playing in the large yard with his best friend Izzy. Ernest is especially good at snuggling and giving hugs. He loves having his face rubbed and is very friendly and curious. He reminds us that playing is important.
Izzy
Izzy is our other miniature donkey. She came to live at Hope tree two years ago as a companion for Ernest with whom she became very good friends. She is six years old and is very happy to be here as her old home was small and now she has a bigger place to wander around and observe everyone.  Since being at Hope Tree Izzy has learned about love and connection and has increasingly allowed us to touch and interact with her. She teaches us about making new friendships and finding love.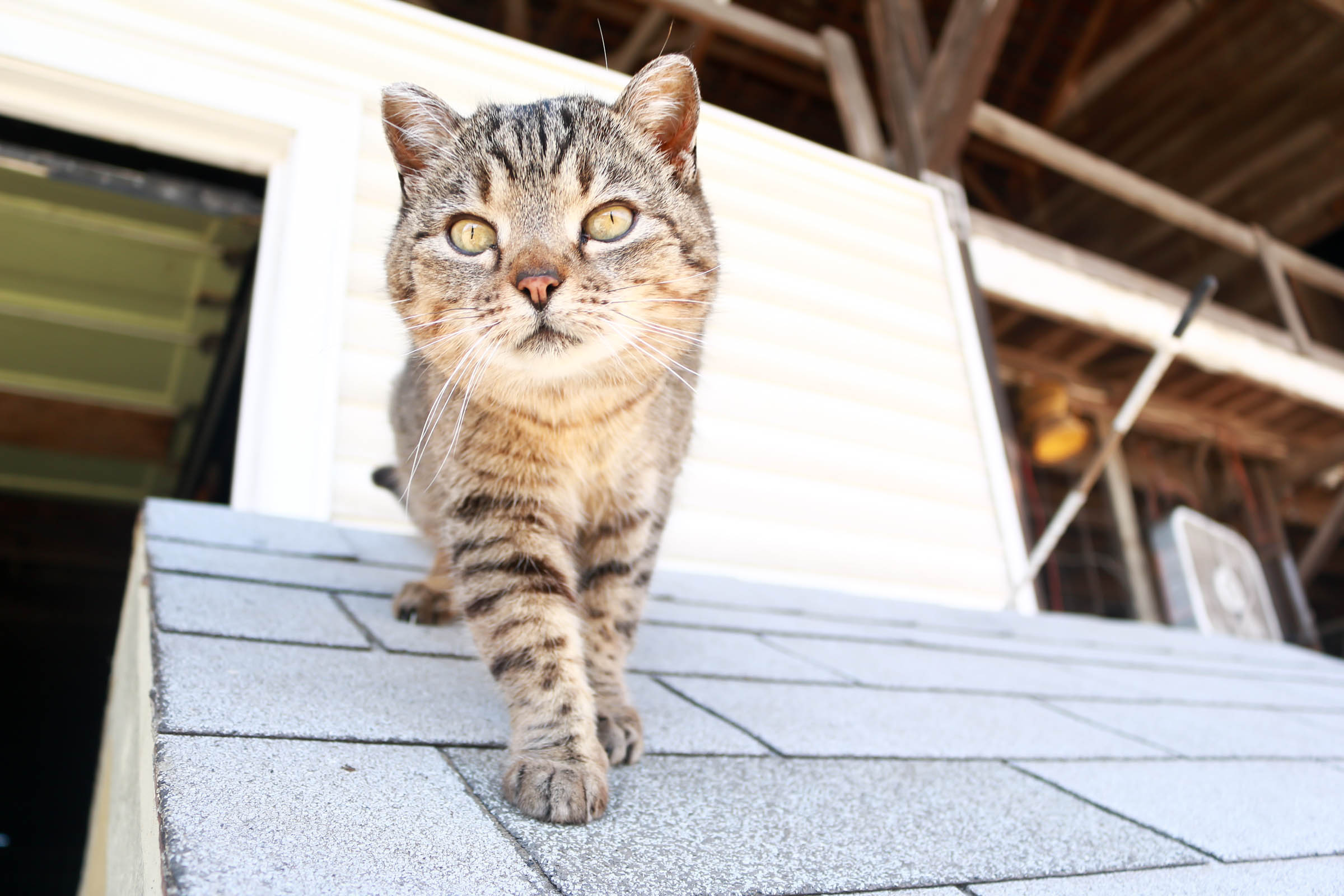 Ms. Pepper
Ms. Pepper came with the lumberyard when it became Hope Tree in 2015. She happily loves living the farm life! Ms. Pepper had one kitten which we found in the barn hidden by her momma - so we named her kitten Secret! Secret is now living at Innisfree Farm in Hastings, Minnesota.
We have a flock of chickens of various breeds that are extremely social and friendly! We have help from the woman who owns most of the chickens, Roweena, who we refer to as our 'chicken maven'. Roweena hand-feeds the chickens and trains them and because of her care and attention, the flock has become extremely social. The chickens are always eager to come to the fence and enjoy eating grass and other appropriate treats. Our flock teaches us to bloom where you land and always look for new opportunities.